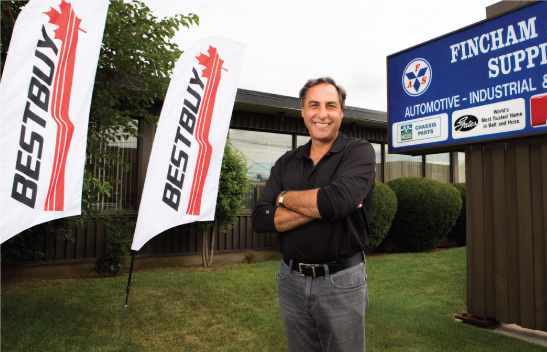 As a loyal member of Bestbuy Distributors, I am delighted to share my positive experience with their exceptional services. Fincham Automotive has been a part of the Bestbuy family for several years now, and we couldn't be happier with the value they bring to our business.
What sets Bestbuy Distributors apart from the competition is their unwavering commitment to transparency in management, a diverse and well-curated inventory, a wide selection of quality brands, and outstanding member support.
First and foremost, their commitment to transparency is truly commendable. Bestbuy operates as a member-owned cooperative, which means that profits are reinvested back into their shareholder members. This unique business model ensures that all decisions and negotiations are made with the collective interests of the members in mind, not just a select few. This transparency fosters trust and a strong sense of community among the members, creating a conducive environment for growth and collaboration within the automotive aftermarket industry.
Bestbuy Distributors stands head and shoulders above the competition due to their transparency in management, diverse and well-curated inventory, emphasis on quality brands, and unparalleled member support.

Tony Racioppo, Fincham Automotive Supplies Ltd.
Secondly, their inventory is nothing short of impressive. Bestbuy Distributors boasts a well-stocked and up-to-date selection of automotive parts and products. As an independently-owned auto parts professional since 1953, they have remained proactive in addressing the challenges of parts proliferation by constantly adding new part numbers and expanding their warehouse facilities to accommodate the growing demand. Their commitment to having the right parts on the shelf when needed ensures that businesses like ours at Fincham Automotive can serve our customers efficiently and effectively, without unnecessary delays.
Quality is of the utmost importance in the automotive industry, and Bestbuy understands this well. They offer an impressive array of renowned and reliable brands, ensuring that we, as members, can confidently provide our customers with top-notch products. Their emphasis on branded products demonstrates their dedication to maintaining high standards, which aligns perfectly with the values we hold at Fincham Automotive. This emphasis on quality has not only earned them our trust, but also solidified their reputation as a go-to warehouse for premium automotive products in Canada.
The sense of partnership we feel with Bestbuy is invaluable and plays a crucial role in our ongoing success.

Tony Racioppo, Fincham Automotive Supplies Ltd.
Lastly, I must highlight the unparalleled member support that Bestbuy Distributors extends to businesses like ours. Their team is always available to assist with any inquiries, orders, or concerns promptly and professionally. Whether it's providing product recommendations, helping with logistics, or offering marketing support, their commitment to helping us succeed is evident at every step of the way. The sense of partnership we feel with Bestbuy is invaluable and plays a crucial role in our ongoing success.
After being in business for 43 years and counting, Bestbuy Distributors stands head and shoulders above the competition due to their transparency in management, diverse and well-curated inventory, emphasis on quality brands, and unparalleled member support. As a proud member of the Bestbuy family, Fincham Automotive highly recommends their services to any automotive wholesaler seeking a reliable and trustworthy partner in the industry