May 10, 2023 – Bestbuy Distributors held their 69th Annual General Meeting and Spring Conference in Toronto on May 4-6, 2023. The event brought together Bestbuy shareholders from across Canada and vendors from across North America to meet and network. It was a great turnout of shareholders and suppliers over the two days.
A highlight of the meeting was the special 70th-anniversary gala dinner and entertainment. The multi-talented Painchaud family serenaded guests during dinner and captivated the audience with their unique quartet show.
President & Chief Operating Officer Bill Hay introduced the 2023 Bestbuy Board of Directors. Chairman of the Board & Chief Executive Officer Doug Wilson, Fat Guys Auto Parts; Vice-Chair Gary Thibault, The Partsman; Treasurer Scott Anderson, Peterborough Automotive; Tony Racioppo, Fincham Automotive Supplies; John Brunelle, Parts Stop Auto & Industrial; Michael MacPherson, Down East Auto Parts; Rob Dow, Jack Dow Auto Supplies; and Arthur Edwards, Northwest Auto Parts.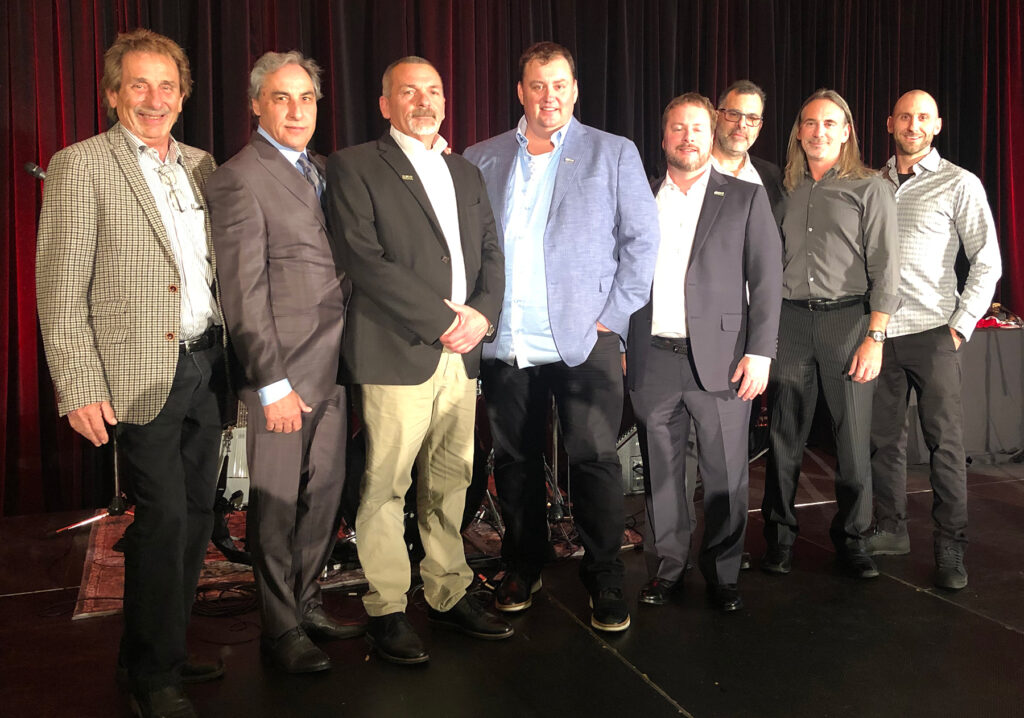 The Bestbuy Board of Directors presented its annual contribution to support the SickKids Family Heart Centre, among the world's top three pediatric heart centres. Bestbuy has been supporting this worthy cause for 37 years and has contributed $822,000.00 to date. Dr. Mike Seed, the Division Head of Cardiology at The Hospital for Sick Children (SickKids), was present to accept the $15,775.00 donation from 2022 monies raised.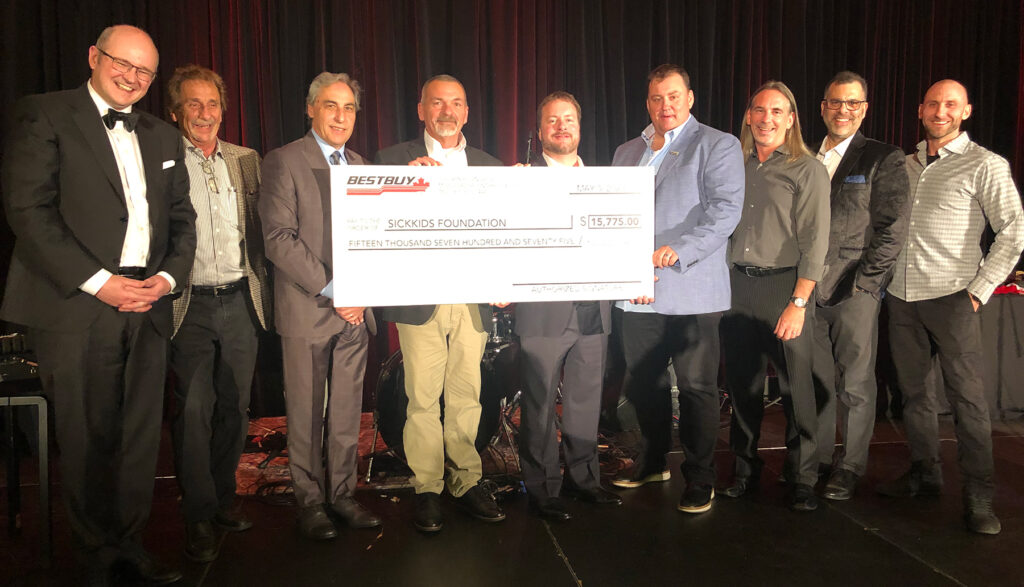 Hay and Wilson were honoured to announce and present several vendor Awards of Excellence during the gala evening. Hay stated, "These awards officially celebrate the vendor community who are instrumental in Bestbuy's success and growth."
Dorman Products received the prestigious Horace J. Pratt 2022 Vendor of the Year award to recognize their excellence in service, sales performance, and support. Andrew Connor, Jason Robinson, and David Robinson of Dorman accepted the award.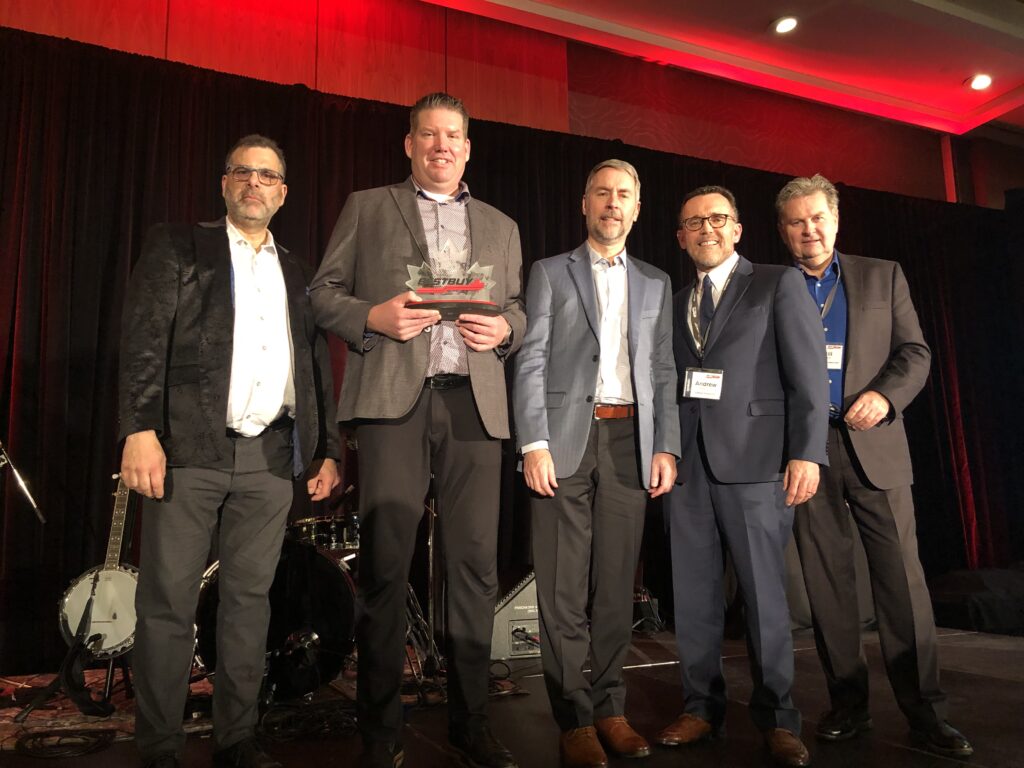 Other paramount vendor award categories presented: BBB Industries is the Marketing Partner Award recipient. Mevotech and ProMax jointly received the Bestbuy Partner Award, and the Cornerstone Award went to Bosch Canada. Liqui Moly received the Rising Star Award.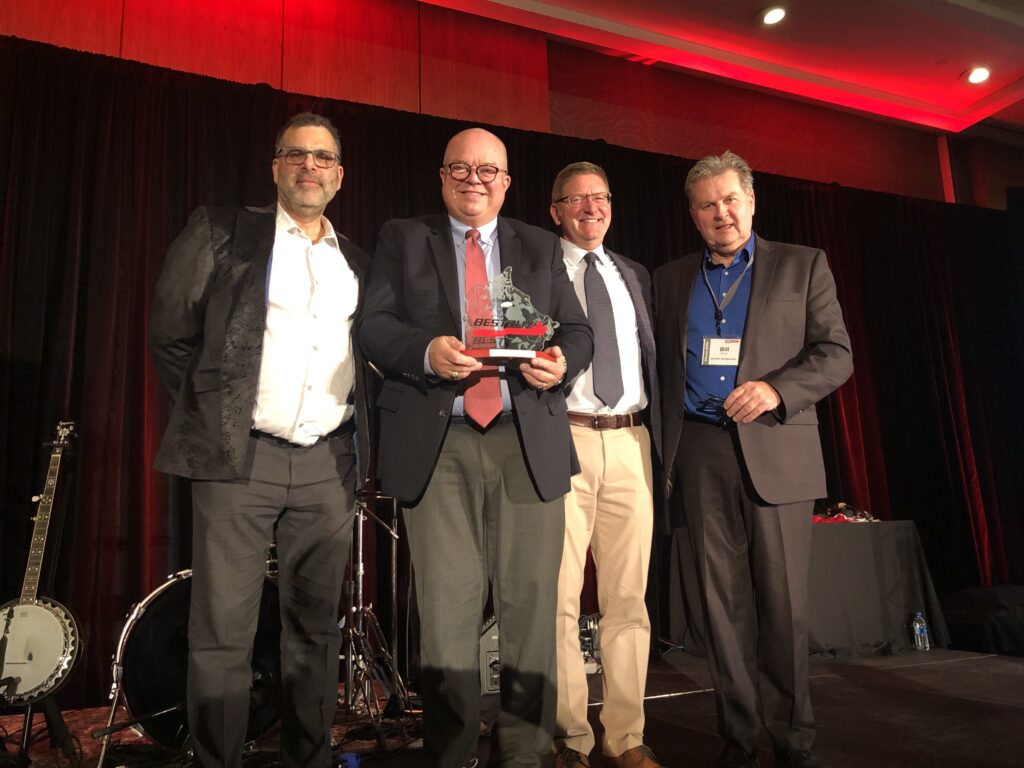 The large group of 250 guests applauded the seven recipients for Shareholder Anniversary Recognition, acknowledging the years of Bestbuy membership support and service. Hay and Wilson presented the celebratory distinctions to Fincham Automotive Supplies, ten years; George Solomon & Sons, ten years; Fincham Automotive Supplies, ten years; Les Pièces G.R., 25 years; Pièces D'Auto Charron, 25 years; Distribution Pièces D'Auto Mobus, 30 years; Raco Auto Supply, 35 years; and Heimpel Automotive, 55 years. The assembled audience gave a standing ovation to Wayne & Patricia Heimpel, who took centre stage, as they recently sold their business and are retiring. Heimpel spoke fondly about their friendships and good times as a Bestbuy shareholder.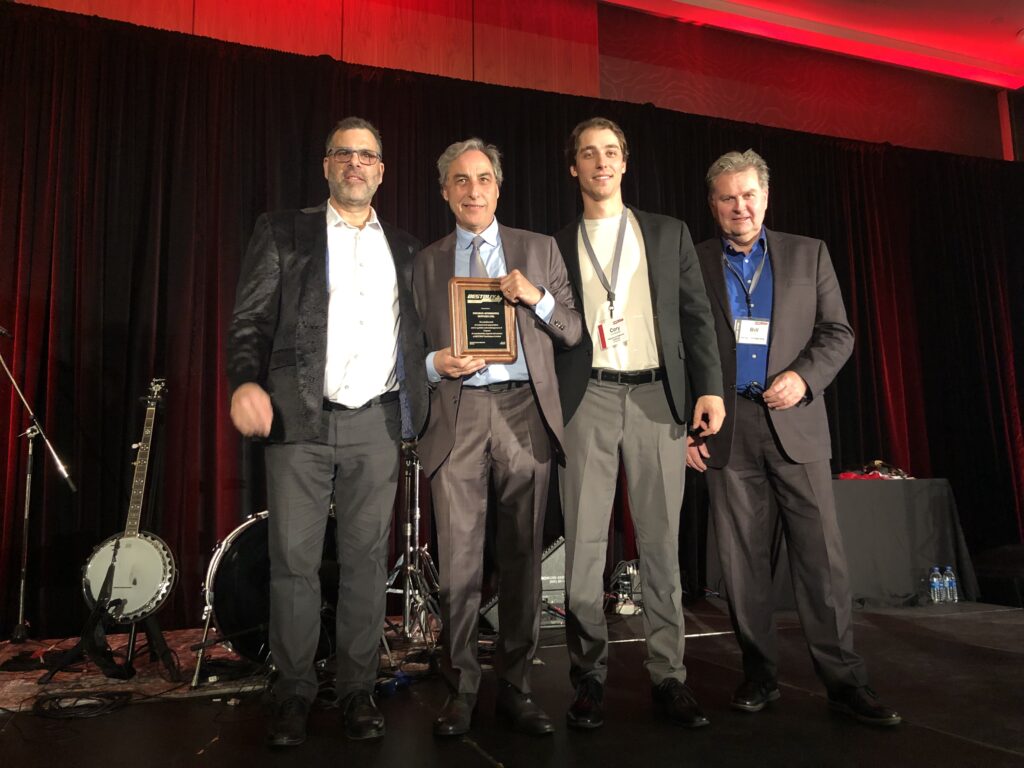 The meetings and celebration concluded on Saturday with Bestbuy's annual trade event at their Mississauga distribution centre. Bestbuy's top vendor companies were on hand to discuss new business developments directly with Bestbuy shareholders and their employees.